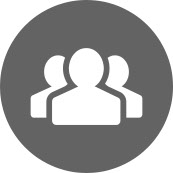 Questions?
888-519-1666
Monday-Friday
8:00am to 6:00pm MST
Have a Question?
It's understandable that just because you own your own business doesn't necessarily mean that you are a tax expert. That's why we offer our clients year round consulting. It's such a comfort for our clients to know that no matter what happens throughout the year, we are available for them to make sure that they can make important decisions with confidence.
Here's what you get...
Schedule consultations at your convenience, regardless of your schedule.
Avoid expensive hourly professional fees other CPAs & Accountants charge.
Schedule consultations as often as you'd like, there is no additional cost or hidden fees.
We respond on your behalf to IRS & State tax notices.
Books a Mess? No Problem!
If you own a small business and haven't kept up your bookkeeping, don't worry. We can help you. We'll prepare your bookkeeping for the year, prepare a full Schedule C, as well as your personal income tax return. Then we'll help you set up an easy system that allows you to keep your books in tip-top shape next year.